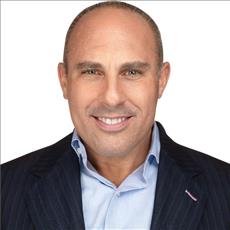 Stephen Grossman
Chief Executive Officer
CLU®, LUTCF®
Professional Story
Focus Areas
Insurance Strategies, Investment Strategies (Reg. Reps Only)
Biography
Stephen Grossman, CLU, LUTCF has 27 years of experience in the insurance and financial services industry. He is a General Agent of MassMutual Metro New York, a general agency of Massachusetts Mutual Life Insurance Company (MassMutual, Springfield, MA 01111-0001), a financial services firm, serving individuals in the New York Metropolitan area.
MassMutual Metro New York has approximately 100 full time financial professionals , 1,000 brokers and a staff of 15. MassMutual Metro New York manages and services over 13,862 policyholders and had 250+ billion in assets serviced as of 12/31/21. His licenses include life and health, P&C, and FINRA Series 6, 7, 24, 26, 65 and 63.
Stephen Grossman joined the Financial Services industry in 1991. His past employment includes the below listed companies and accomplishments:
1991 Prudential – Financial Service Representative – Queens, NY
Qualified for conference each year and reported 100+ lives each year
Disability Rookie of The Year
1995 Prudential – Promoted to Sales Manager - Queens, NY
Built a scratch unit and qualified for the President's citation as a top 10 Sales Manager
Appointed to run a failing district office in Westchester, NY and ended the year #1 Sales Manager winning the prestigious President's Trophy
1997 Prudential – Promoted to Managing Director – Lawrenceville, NJ
2001 Penn Mutual – General Agent – New York, NY
Numerous achievements such as chairman's trophy and #1 agency
2008 MassMutual – General Agent - New York, NY
Developed a scratch agency into a GAMA Master Agency. Awarded 8 Chairman's bowls (4 gold, 3 silver, and 2 bronze), 4 Crystal Achievement awards, and the Burvin E. Pugh Agency Building Award. FINSECA International Management Award – Titanium level, FINSECA Master Agency Award
Stephen holds the Chartered Life Underwriter, CLU and Life Underwriter Training Council Fellow, LUTCF designations.
Stephen has a passion for competitive marathon running and ironman competitions, consistently finishing in the top of his age group. He has completed the Boston Marathon and 9 full ironman races with a personal best 2:58 marathon and 10:30 Ironman.
Stephen was born and raised in Brooklyn, NY. He currently resides in Montclair, NJ with his wife Marnie, two children Maya and Noah, and two dogs Bonnie and Clyde.
Stephen L. Grossman is a registered principal of and offers securities and investment advisory services through MML Investors Services, LLC. Member SIPC OSJ: One Penn Plaza 250 West 34th street, Suite 2035 New York, NY 10119 (212) 736-2001.
CRN202507-2770779
Check the background of this investment professional on FINRA's BrokerCheck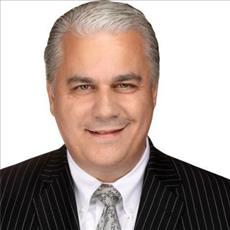 Professional Story
Focus Areas
Insurance Strategies, Investment Strategies (Reg. Reps Only)
Biography
Jim Fay, CLU, ChFC, received his Bachelor's degree in Finance from St John's University in May 1988. He started his career in the financial services industry that same year with Metropolitan Life Insurance Company.
He began his career as a Financial Advisor and achieved Leaders Conference recognition in four consecutive years. Jim was subsequently promoted to Sales Manager in 1993 and achieved an additional eight Management Conference qualifications.
In 2000 he was again promoted to Co-Managing Director of that same agency which held over 120 financial advisors.
As a student of the industry, Jim acquired his CLU and ChFC designations and holds series 6, 63, 7, 9, 10 and 23 FINRA licenses.
In August of 2010, Jim joined MassMutual Metro New York as a District Manager in Brooklyn, NY. In his first three years with us, he built a scratch unit to over 35 full-time agents and qualified for Management Council in all three years.
Effective January 1, 2014, Jim was promoted to General Agent of MassMutual Metro NY, partnering with current GA Stephen Grossman.
In 2016 Jim garnered his first Gold Bowl and Crystal Achievement qualification.
Jim resides in Staten Island, NY with his wife Marie, three children Victoria, James and Lauren, and two dogs Pebbles and BammBamm.
CRN202103-245770
Check the background of this investment professional on FINRA's BrokerCheck
Agency officers are not officers of MassMutual.